Service gateway
Customer Care is the front line for all kinds of service requests. If we can't resolve your issue, we will work with our engineers and other Genfare experts to get you answers quickly.

Parts and spares
Your regional customer care partner knows your equipment and can assist with ordering replacement parts for maintenance or repair, as well as spare hardware to have on hand.

Media replenishment
A dedicated customer care partner who stays on top of supply chain issues helps make sure you never run out of custom printed and encoded LUCC, smart cards, magnetic cards, and other fare media.
Frequently Asked Questions
How do I request support for my fare collection solution?
How to request support for Genfare products depends on the type of support package you have:
If you have a Software Support Agreement, create a case in the Customer Portal. You will be able to monitor the case progress and communicate with a technical support engineer via the portal.
If you are under warranty or have a support contract, contact the Customer Care team at 847-871-1231 or genfare.customercare@spx.com. Customer care will create a case based on the urgency of the issue and assign it to Technical Support. If you have project-based support, contact your project manager directly and they will create a support ticket.
If you are out of warranty and do not have a support agreement, you may purchase an annual support contract which allows for unlimited calls or request a quote for project-based support by calling your business development director or account manager.
---
How do I order parts or spares?
To order parts or request pricing for parts or spares, simply contact the Customer Care team at 847-871-1231 or genfare.customercare@spx.com.
---
How do I order fare media?
Placing an order for fare media such as magnetic stripe tickets or smart cards is a multi-step process that goes through a centralized fare media support rep.
First, email teanna.lumpkins@spx.com the information needed to create a quote, including the quantity, part number (found on the back of magnetic stripe tickets) type of fare media, and features of the ticket such as number of colors, serialization, and any special requests.
We will get back to you to request any other information we need, and then follow up with pricing.
Next, to place your order, send us a purchase order or signed quotation. Unless this is an exact reprint of an existing ticket, include your final artwork as an Adobe Illustrator (.ai) file.
Then, we will create a proof and send it to you for revisions or approval, and will send a revised proof if needed. After the approval of the print is documented, your fare media will be scheduled for printing. Print time may be impacted by supply chain issues, so it's important to order customized fare media at least three months before you expect to run out. Generic cards can be shipped within one week.
---
How do I send hardware in for repairs?
We understand how important it is to have your equipment up and running, and we want to ensure that we are doing everything we can to minimize your downtime. We recently updated our repair authorization process to include an immediate issuance of the Repair Material Authorization (RMA) number, which is required so our shipping team can receive your hardware. This will expedite shipping and automated notifications sent throughout the repair process. With these notifications, you're always aware of where your equipment is and when it's shipped back. Begin the RMA process by filling out the Repair Intake Form and following the instructions and providing documentation listed on the form. If you need help locating a serial number, use this tool.
---
What can we do if we are out of warranty and need support or maintenance?
Service and support has never been more important to maintaining a reliable and accurate fare collection system. We offer a variety of options for ongoing or episodic maintenance and repair and technical support, as well as access to our Customer Portal that includes product documentation, training, and the ability to create a support case. Contact Customer Care at 847-871-1231 or genfare.customercare@spx.com to to get a quote for one-time support. To inquire about an annual support contract, call your business development director or account manager.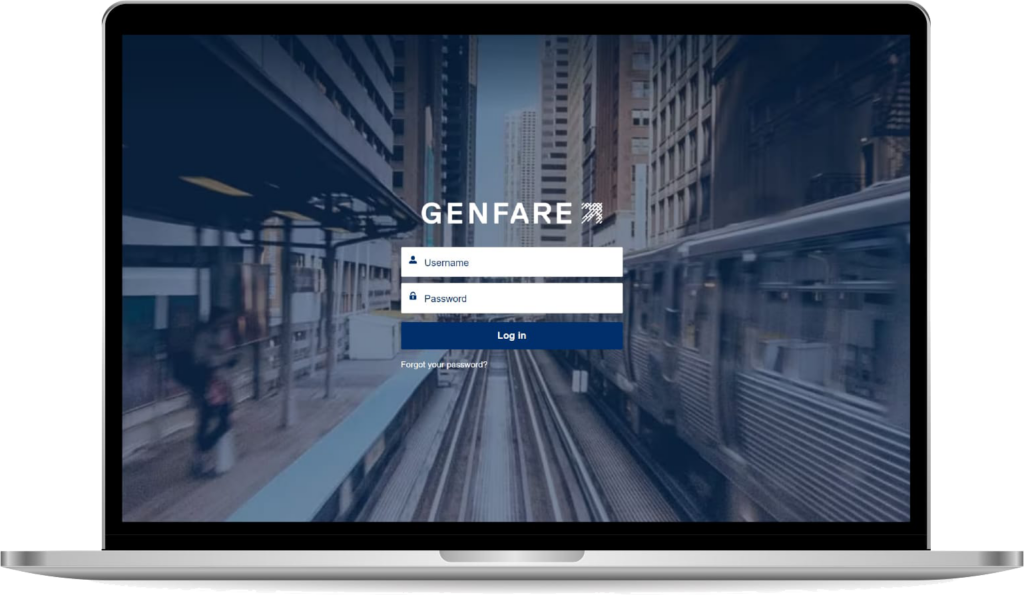 Self-service on the Customer Portal
In addition to opening a customer care request over the phone or via email, you can create a support ticket directly through our customer portal. This makes it easy to share all the relevant information, including pictures or screen shots, and is available 24/7. The portal also has user guides, frequently asked questions, and other information you can search to get answers on the spot.
Journey with Genfare
We want to elevate transit, not just for riders, but also for the agency and the whole community. Learn how Genfare can help your agency increase ridership and raise revenue with our simplified, empowered, and connected equitable mobility solutions.