The Problem
Riders have more options than ever for getting from point A to point B. They can hail a ride share, hop on a microtransit bike or scooter, or rent a car by the hour using only the smartphone in their hand. Transit needs to support those options to prevent being replaced by them. How does transit stay relevant when other service delivery models have greater flexibility?
Our Solution
Mobility as a Service (MaaS) lets riders plan and pay for trips using any combination of transit, first-mile/last-mile modalities, and even parking, using a single platform. Genfare's Mobile Link application and eFare online ticketing system pair open APIs to leverage partnerships with microtransit and shared ride providers with transit agency-branded platforms for a simplified mobility experience.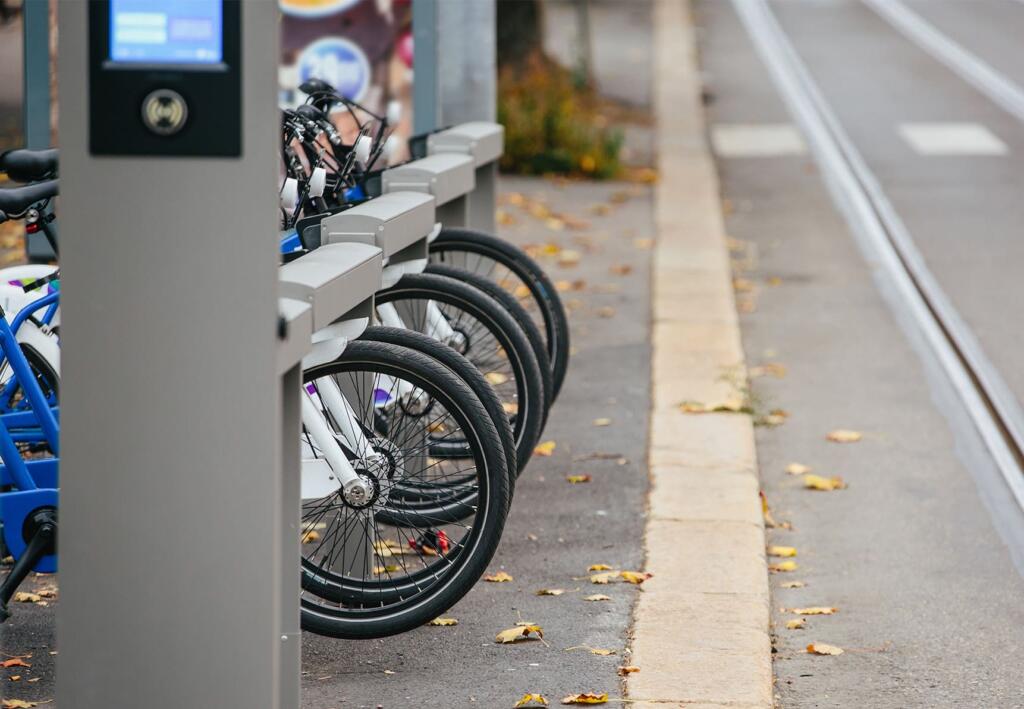 If you can't beat them, join them
Mobile Link and eFare, supported by open cloud-based software, simplify the connection of adjacent transit agencies, bike and scooter share, parking, and other modalities that move riders along their journeys. When riders can easily and conveniently pay for first-mile/last-mile modalities or transfer from an urban transit agency's bus to a suburban bus or regional commuter rail without needing a wallet full of fare cards that don't talk to each other, the providers can more easily coordinate discounts, incentives, and trip planning. That convenience translates to increased ridership.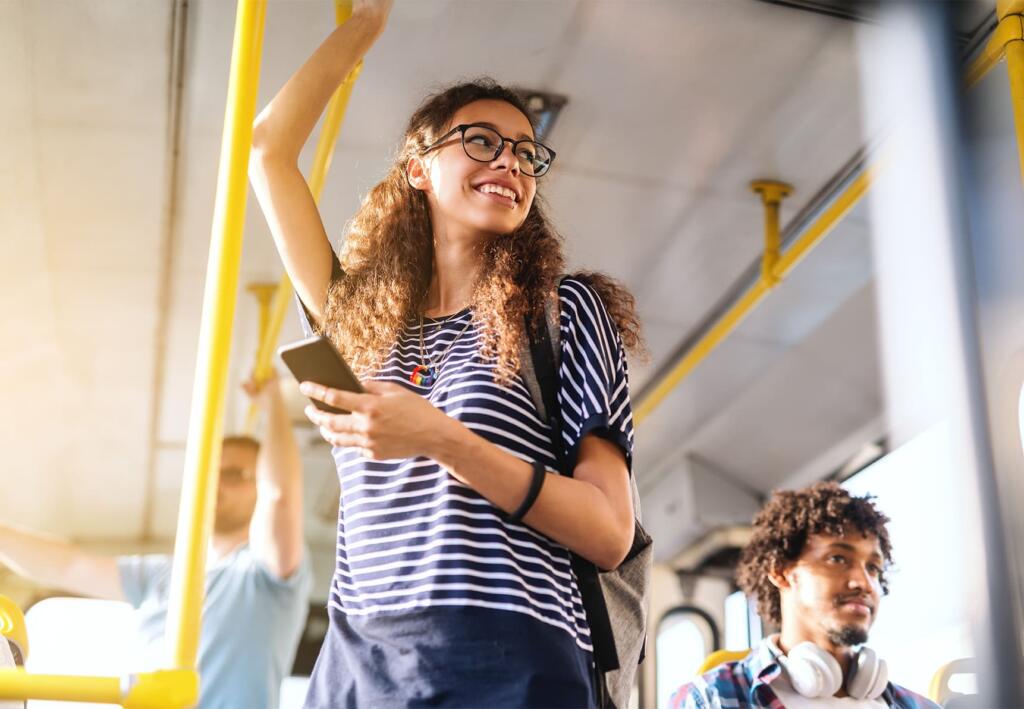 Mobility has gone mobile
When you take a look at the riders on your transit system, you'll notice most of them are looking down at their phones. And they're not just texting or scrolling social media — they are planning their days, purchasing things that make their lives better, and doing their jobs on their pocket devices. Planning their day-to-day journeys across modalities and paying their fares using a mobile app branded with your agency should be just as easy.
Porterville Transit
Mobile Ticketing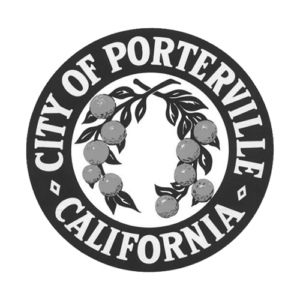 Now our riders have information at every bus stop and every smart phone. Coupled with APC, riders will even be able to see how full each bus is. We've removed barriers to access transit in Porterville and our community is reaping the benefits.
Richard Tree, Transit Manager
37
The average screen time spent by users aged 16 to 64 is 6 hours 37 minutes per day.
85%
Today, 85% of Americans own a smartphone. Almost half of U.S. adults report that they can't live without them.
Simplify the rider experience across modalities with mobile ticketing.
Journey with Genfare
We want to elevate transit, not just for riders, but also for the agency and the whole community. Learn how Genfare can help your agency increase ridership and raise revenue with our simplified, empowered, and connected equitable mobility solutions.