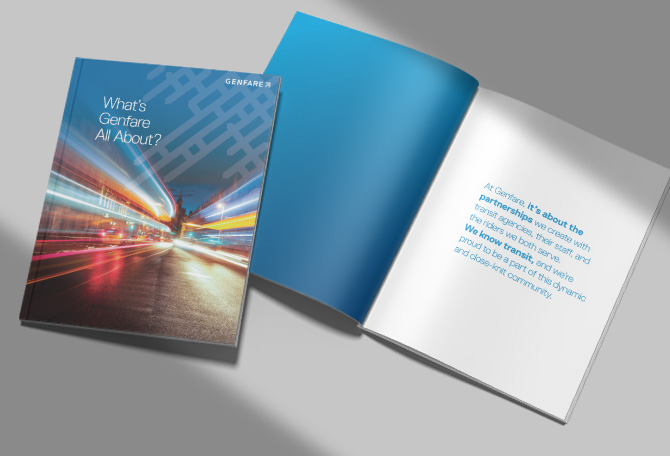 Genfare is the one-source fare collection solution for modern public transit. The Genfare legacy stretches back to the 1800s as part of an unbroken chain of experienced industry leaders creating innovative new solutions for contemporary transit needs.
From fare boxes and card dispensers to mobile ticketing apps and robust back-end analytics, Genfare has everything your agency needs to address current issues while anticipating the pressures of growth and competition in the future.
Learn more about how Genfare's technology-based systems can optimize operations, increase revenue, and improve rider experiences.
Journey with Genfare
We want to elevate transit, not just for riders, but also for the agency and the whole community. Learn how Genfare can help your agency increase ridership and raise revenue with our simplified, empowered, and connected equitable mobility solutions.