Thank you to all who stopped by our APTA EXPO booth to experience EQ City!
EQ City demonstrates how Genfare is driving the industry forward with innovative and equitable mobility solutions that let the rider pay with whatever is in their pocket.
Empower equitable mobility by digitizing cash
In 2021, the FDIC reported that of American households, 4.5% were unbanked and 14.1% were underbanked. Digitizing cash enhances mobility options for all while promoting financial inclusion and reducing the burden of cash collection for agencies.
Underbanked and unbanked transit-dependent riders deserve to pay how they can, while still benefiting from the convenience of contactless payments. That's why, in partnership with Discover® Global Network, we're digitizing cash with open payment solutions to support transit-dependent riders.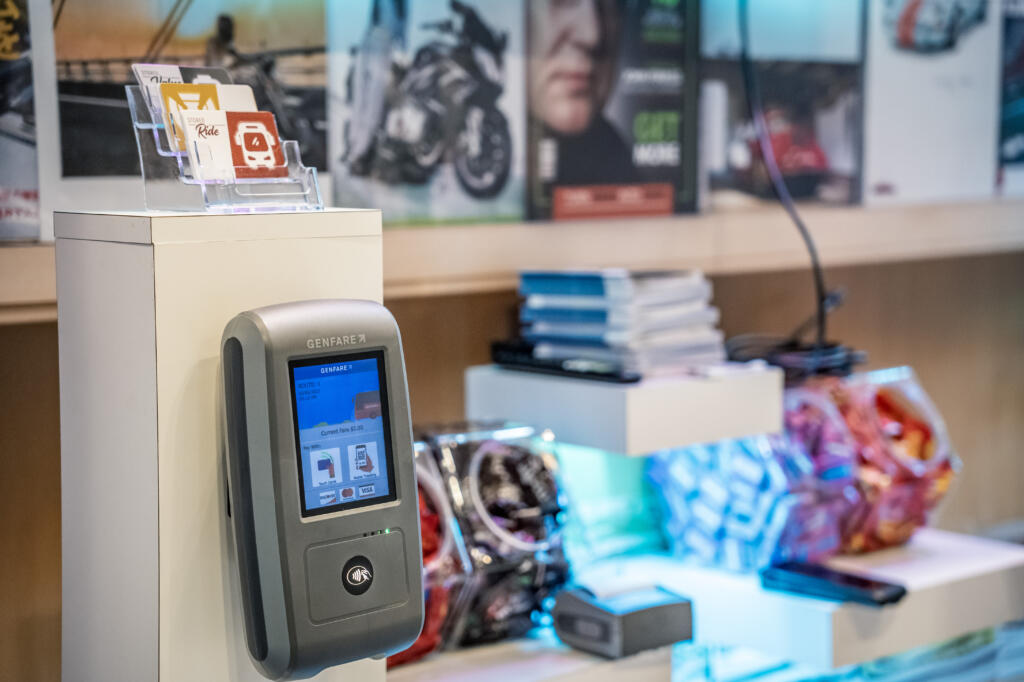 Learn more about open payment and how it impacts ridership and your agency's operations by reading our open payment white paper.